King of Code, an all-new intriguing and sexy standalone from CD Reiss is LIVE!
King of Code by CD Reiss
Publication Date: September 18th, 2017
Genre: Contemporary Romance
From New York Times Bestselling author, CD Reiss, comes a sexy tale of secrets, intrigue, betrayal, and a love worth crossing a continent for.
Taylor Harden is a man on the edge.
The edge of fame. The edge of untold wealth.
The edge of utter humiliation.
He built an unhackable system, and in front of everyone, it's hacked.
His reputation goes from king to goat in a split second. Boom. Like that.
Some dude in Barrington, USA (AKA Nowhere) has locked down Taylor's code, and if he doesn't get it back, he's going to be wearing a monkey suit for the rest of his life.
Except, this guy? This hacker from Nowhere? He's not a guy.
Harper Watson's all woman. And she has a plan for Taylor, his code, and his body.
Read Today!
About the Author
CD Reiss is a
New York Times
bestseller. She still has to chop wood and carry water, which was buried in the fine print. Her lawyer is working it out with God but in the meantime, if you call and she doesn't pick up she's at the well hauling buckets.
Born in New York City, she moved to Hollywood, California to get her master's degree in screenwriting from USC. In case you want to know, that went nowhere but it did give her a big enough ego to write novels.
She's frequently referred to as the Shakespeare of Smut which is flattering but hasn't ever gotten her out of chopping that cord of wood.
If you meet her in person, you should call her Christine.
Connect with CD Reiss:
Facebook: https://www.facebook.com/CDReiss.writer/
Twitter: https://twitter.com/cdreisswriter
Instagram: https://instagram.com/cdreiss/
Newsletter: https://cdreiss.com/cd-reiss-mailing-list-signup/
A CD reiss book is always awaited with much expectation and they always leave you satisfied with smart writing and acute observation of human behavious. Then there is her fantastic dry (sometimes sarcasm) humour. Such a joy to read her books.
This one is no different. It takes you to the unexplored digital world of secure-coding. The egos of cretaors vs the Smugness of hackers clashing anonymously in the secret Dark Webs , sometimes being the flies on the wall, sometimes being the flies caught in the web. A very detalied and descriptive account of cyber-web , thoroughly entertaining to watch from afar .
Taylor Harden - The King of Kings is ready to be crowned in 13 days . His creation is QI4 an intelligent security system that is unbreakable, unbreachable.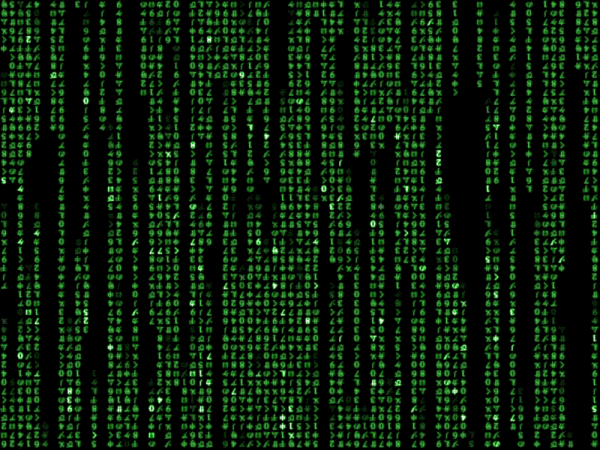 "The Quantum Four code isn't even based in binary,The circuits are built on three-dimensional thinking. QuBit. One, zero, random. When the machines are released to Oracle next year, they can open them up and try to reverse engineer, but they won't. Even the client can't breach it. If the casing is cracked, the boards self-destruct. They sink and melt."
Kinda like unsinkable Titanic, and we all know what happened to the titanic !!!
He is a skilled hacker. His reach far beyond the normal geniuses. And virile in both physique and ambitions. Often described as a
Once in a generation kind of mind, game changer, harbinger of future
And yet his Titanic sinks..his code breached right before his eyes, in the securer than Fort Knox - Faraday Cage .He cannot believe his eyes. So he delves into the Geohash and pinpoints the hacker living in Nowhere USA in Barrington. A hop, plane and car away, he goes to confront the master dude who threatens his empire.......only he is a She!! * gasp* and a stunner at that!. The battle of wills and wits that follows just completely sweeps the rug from beneath him. The girl far outweighs and surpasses his expectations in both intelligence and skill, yet she's very compassionate and stubbornly loyal.
The story is quite complex , it will take you a while to get through the techie jargon, and it's pertaining to the ultra secure computer coding, it does get a bit technical jargon, which had me running to Google to decipher. But reiss's signature intelligent writing shines as sparkly as ever. Her dry humour is at best
" Nobody is stupid enough to do it alone
That's me. Nobody !"
The Title is multi dimensional. His life is spent behind a computer deciphering a hacking code. Yet removed from it , thrown in the real world without technology, decoding human behaviour is a challenge of Everest proportions for him
Taylor slowly starts to hack, life, people, relationships around him to decode emotions, heart, fears, courage around him. That is the hidden underlying beauty of the book.
"I had a lot going on in my life. I was responsible for the employment of dozens of people, and my life's work, the work they'd all slaved over, was being held hostage by a crazy woman who'd threatened to sell it. I was in Nowhere, USA, without a car or a cab. My phone was broken and imprisoned by thorns. I was going to get the shit beaten out of me if I wasn't careful."
The story also touches upon contemporary political and economic crisis we have in the country right now. Very adeptly , reiss creates hardworking , yet struggling small town characters, that are vulnerable and loyal and holding on to familial values to just keep afloat.
"We're the salt of the earth's what they say. Them in power, with the money. They stroke us. Jerk us off with some bullshit about how hardworking we are. Tell us we're the real America. Like we're stupid. Them fucks set man against man so we can feel like winners, but let me ask you ." He held out his arms and stepped back. "Do I look like a winner to you?"
It's a pretty stark and poignant picture she shows us of our current volatile climate . Hats off to her . These kind of stories go on to become timeless. And after all the struggles, frustrations he finally manages to get to the heart of the complex protected puzzle
"What mattered was the wrong question anyway.
Who mattered? That was the question.
Who mattered?"
Ain't that the truth !
I don't need to say that the writing is super excellent, thoroughly researched and acutely detailed, I had to learn new things to keep up with it. Very enjoyable read and unique in its theme.
4.5 Goose & Beeze stars